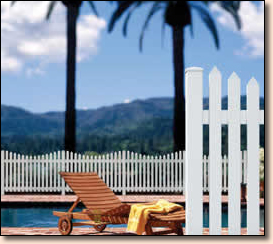 Vision Statement
Quinte Fence is the master of security, innovation and style. We are the world leader in developing and supplying quality-first, value-added perimeter security and fencing. We create a new industry standard for delivering a hassle-free customer experience. We maximize our customers' and investors' profitability by providing high-quality products and systems and delivering first-rate services supported by the best people in the industry.
Training and Administration
Quinte Fence's commitment to continuous improvement is realized through comprehensive training programs conducted by in-house trainers and accredited training organizations.
Administration supports the organization's commitment to Total Quality Management. Recognizing that by effectively serving internal customers as well as vendor partners, we can better serve our external customers.
Membership
Quinte Fence is an active member in various organizations.